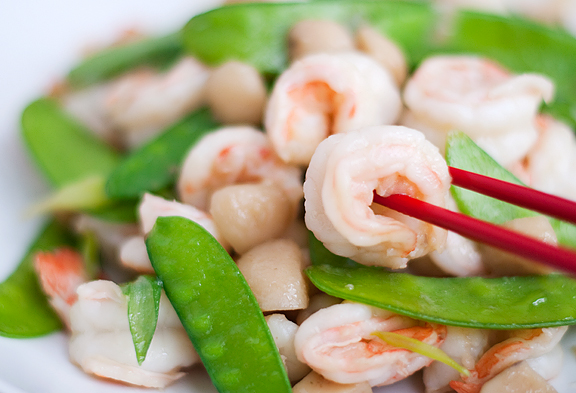 Ingredients:
– 1 lb shrimp, peeled and deveined
– 20-30 snow peas
– 1 tablespoon soy sauce
– 1 tablespoon rice wine
– 1/2 teaspoon white pepper
– 2 tablespoons vegetable oil
– 2 cloves garlic, minced
– 2 beaten egg whites
– 1 teaspoon cornstarch
In a bowl, combine the egg whites, rice wine, cornstarch, and shrimp. Heat up a wok with the oil until it smokes slightly. Add the snow peas and stir-fry for 1 minute. Add a little more oil to the wok if needed. Add the garlic and stir-fry until the aroma comes out. Add the shrimp and soy sauce, and stir-fry until the shrimp is fully cooked. Add white pepper if desired, remove from heat and serve.