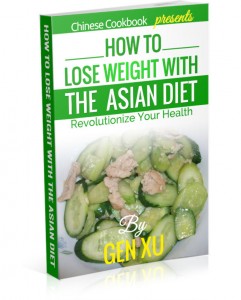 The Asian Diet Plan is a diet plan unlike any other. It is the only diet that works for both short-term and long-term weight loss, is genuinely fun and enjoyable, gives you a variety of other health benefits, and won't cost you an arm and a leg (in fact, it can actually SAVE you money). It has often been called "the mother of all modern-day diets" and "the healthiest diet in the world." Our plan includes the main ebook, How To Lose Weight With The Asian Diet (a $60 value), and 3 free bonuses:
Get 3 Free Bonuses For Ordering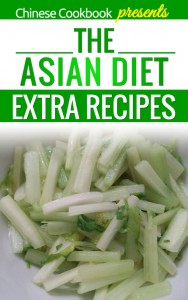 Bonus #1: The Asian Diet Extra Recipes By popular demand: In this special bonus edition, you will be able to find even more simple, delicious, and authentic Asian Diet recipes not included in the original ebook. (A $12 value)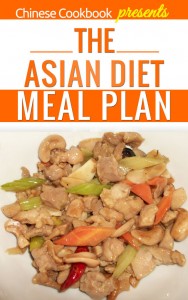 Bonus #2: The Asian Diet 14-Day Meal Plan Use this sample 14-day meal plan to help you get started with the Asian Diet Plan. The meal plan is designed with simplicity and practicality in mind. It can be used as is, or modified to your own liking. (A $15 value)
Bonus #3: The Asian Diet Shopping List You'll be amazed at how easy grocery shopping becomes, and how much you can save by following the Asian Diet Plan. This handy shopping list will make things easy for you. (A $12 value)
The main ebook and all 3 bonuses come in a PDF format, so you can easily download them to your computer or mobile device and read them right away. The combined total value (worth nearly $100) is available right now for only $29.95. It also comes with a 90-day money back guarantee, so you can easily return it if you are not satisfied.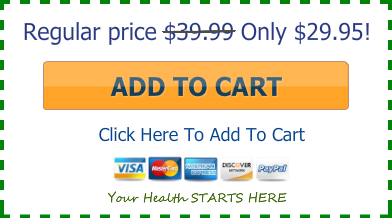 "The Asian Diet Plan is worth every penny. I've read many diet books, and this is the one I still use on a daily basis. The recipes are wonderful and so simple too. Even my family loves eating them! I highly recommend this book over the other diet books out there." – Jen T, Boston, MA "This book is amazing. Ever since I started using it, I've lost weight, feel younger and more energetic, sleep better, and am generally in much better health. Highly recommended!" – Ben D, Philadelphia, PA "Motivation was always a big problem for me. I tried many other diets but could never stay on them for long. But your recipes were so delicious that I couldn't stop making them! Losing weight is now fun for me." – Emma K, Toronto, Canada