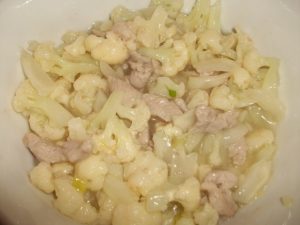 If there's one thing Asians know how to cook right, it's cauliflower. Cauliflower recently came into the spotlight as a superfood for its wonderful health benefits (including weight loss and being able to help prevent heart disease and cancer), but Asians have already known this for centuries. The Asian version of this low carb chicken cauliflower stir-fry recipe brings out its natural flavors by using just a few ingredients to enhance taste.
The key to making this recipe work is in how well you cook the cauliflowers. You need to cook it until it is almost falling apart, but not quite. This results in perfectly cooked cauliflower that virtually melts in your mouth, while still retaining its natural flavor.
Healthy Low Carb Chicken Cauliflower Stir-Fry Recipe
Note: This recipe can use either chicken or pork as an ingredient. For a vegan version, just leave out the meat.
Ingredients:
– 4 ounces chicken, cut into thin slices
– 1 cauliflower, cut into florets
– 2 tablespoons vegetable oil
– 1 tablespoon dry sherry/white wine
– 1 tablespoon soy sauce
– Salt to taste
Directions:
In a bowl, combine the chicken with the wine and soy sauce, and marinate for 15 minutes. Heat up a pan with 1 tablespoon oil until you see it slightly smoking, then add the chicken. Stir-fry until it is no longer pink (about 30 seconds), then transfer it to a separate dish. Heat up the pan with another tablespoon of oil until slightly smoking, then add the cauliflower. Stir-fry for about a minute (or until it starts to become soft), then add back the chicken, and continue to stir-fry until the chicken and cauliflower become fully cooked (about a minute). Add salt to taste, and serve hot.
You can find more easy and healthy recipes for weight loss in my ebook, How to Lose Weight with the Asian Diet.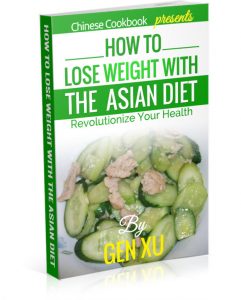 Get Other Recipes Like Healthy Low Carb Cauliflower Stir-Fry Recipe:
Chinese Chicken and Broccoli Stir Fry Recipe
Chinese Beef and Broccoli Recipe
Summary
Rating





Preparation Time
Calories Per Serving