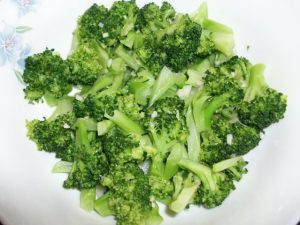 Most of the calories from salad comes from the dressing. The Asian version of broccoli salad takes a low-calorie approach by using no dressing (while staying big on taste), and can be served as both an appetizer and as a main dish.
It's no secret that broccoli is one of the healthiest foods out there, and not just for weight loss either. Broccoli is a rich source of fiber, vitamins and minerals (especially vitamin A, vitamin C and vitamin K) and has practically zero calories. In addition to helping lower cholesterol levels, it has also been shown to be able to prevent cancer. From a Chinese perspective, broccoli is classified as having the property of being "slightly cool," which makes it great to eat during the summer and fall seasons, or even all year long.
If you don't enjoy eating broccoli, it's because you've never had a broccoli dish that was properly cooked. The secret to cooking great broccoli isn't to steam it or boil it, nor is it to add high-calorie foods like cheese and bacon. All you need is some garlic and salt to bring out its natural flavor. Try this healthy Asian broccoli salad recipe and enjoy all its health benefits as well as its great taste.
Healthy Asian Broccoli Salad Recipe:
Ingredients:
– 1 broccoli, cut into florets
– A few drops of cooking oil (optional)
– 2 cloves garlic, minced
– 2 teaspoons salt
– 1 teaspoon sesame oil (optional)
Directions:
Bring a pot of water to a boil. To help the broccoli retain its green color, add a few drops of cooking oil. Add the broccoli florets and wait until they start to become soft (about 1-2 minutes), then remove from the pot immediately. Add the garlic and salt. Also add the sesame oil (optional but highly recommended to give the dish a zesty flavor). Toss to spread evenly, and serve.
You can find more easy and healthy recipes for weight loss in my ebook, How to Lose Weight with the Asian Diet.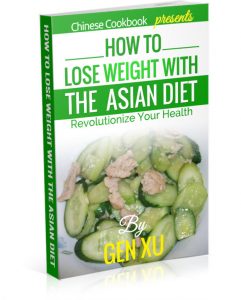 Get Other Recipes Like Healthy Asian Broccoli Salad Recipe:
Chinese Chicken and Broccoli Stir Fry Recipe
Chinese Beef and Broccoli Recipe
Summary
Rating





Preparation Time
Calories Per Serving