An interesting thing happens when a lot of people finally succeed in losing weight, especially after years of failed attempts and struggling: They have no idea what to do next! Their life has revolved around dieting for so long, that the sudden freedom is both overwhelming and a little scary – but it doesn't have to be. Here's what to do:
First, it's very important not to go back to your old habits. You've finally found the Asian Diet – a diet that works. Now keep it going, because the Asian Diet will stop you from gaining all that weight back.
Next, if you're like most people who follow the Asian Diet, you probably look and feel younger, more attractive, happier, more energetic, and more motivated. Well, the world is now your oyster my friend! It's time to do the things you've always wanted to do. Take up a hobby, do volunteer work, join a community group. Travel, or spend time with your family. The sky is the limit, now that you've lost weight with the Asian Diet.
Now get out there and seize the day.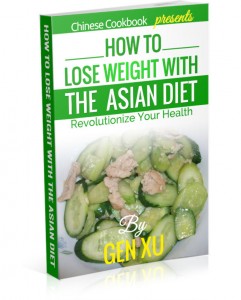 And if you haven't successfully lost weight yet, then it's time to get started with the Asian Diet Plan today. Lose weight for good and take your health to the next level. Includes free bonus recipes, a 14-day meal plan, and a grocery shopping list in order to help you lose weight successfully. Order Now | More Info