Hi There,
Do you want to…
Lose weight fast and easily?
Have more energy and confidence, and feel great about yourself because of your weight loss?
Get younger, healthier-looking skin?
Lower your cholesterol levels and reduce risk of heart disease?
Detoxify your body so you feel completely renewed and refreshed?
And do it all while eating the most incredibly delicious food?
Then the Asian Diet Plan is for you!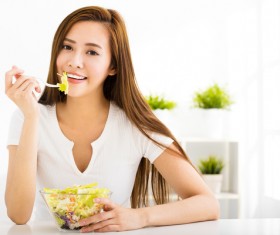 "Eating well is the key to a happy and healthy body and mind." – Chinese proverb
For centuries, Asian people have known that the secret to good health and staying fit comes down to just three things: breakfast, lunch, and dinner.
Visit any Asian country and you'll notice that the people there are rarely overweight. They also tend to be healthier and live longer than the average American. This is largely because of their incredibly healthy diet.
The Asian Diet is a low-fat, low-calorie plant-based diet consisting mainly of leafy green vegetables, rice, noodles, legumes, chicken, fish, and much more. The diet includes only fresh, natural and organic ingredients.
These ingredients, including plenty of fruits and vegetables, do more than just help you lose weight: They will also help to flush out and remove toxins from your body. They are also high in vitamins and antioxidants, and will give your skin a healthier, more youthful appearance. Being low in fat and cholesterol also means that it is a heart-healthy diet.
Many doctors and nutrition experts (including T. Colin Campbell, author of The China Study) have called the Asian Diet "the healthiest diet in the world."
Now, you too can learn the secrets that Asian people use to stay slim and healthy with The Asian Diet Plan!
Get Tasty, Low-Calorie Recipes in the Asian Diet Plan!
Healthy Asian Broccoli Salad
Chinese Cabbage Stir-fry
Amazing Asian Noodle Soup
Beef with Scallions
Moo Goo Gai Pan
Chinese Vegetables with Oyster Sauce
Healthy Asian Cucumber Salad
Tomato Egg Stir Fry
Many diet plans today are needlessly complicated, hard to follow, and ridiculously expensive. In contrast, the Asian Diet Plan is easy to follow, made using common, everyday ingredients – and best of all, you can do it in under 30 minutes a day!
Here's the secret most diet programs don't want you to know: Losing weight was never a hard thing to do. You just need to know how to do it right! And with The Asian Diet Plan, I'll show you how to do it the right way, in just 2 weeks – and by eating lots of delicious food all at the same time!
Since I created The Asian Diet Plan in 2014, I've gotten thank-you letters nearly every single day from people who have successfully lost weight with my plan. It makes me so happy to know that my diet plan has helped so many. Here are some of the letters that I've received:
People Who Tried the Asian Diet Plan Have Said…
"The Asian Diet Plan is absolutely amazing. After I made the first recipe and tasted it, I was totally hooked. It was so delicious, and healthy too! In only a few short days I've lost weight, gotten clearer skin, and I now have much more energy than before. I just wanted to say thank you for finally showing me a diet that works!"
-Jane H, New York City, NY
"It worked! I started seeing results in just a few days and couldn't believe how easy it was. I've already achieved my weight loss goal, but I'm going to stay on this diet just because it's so amazing. Thank you for writing this ebook!"
-Olivia S, Helena, Montana
"After trying the Asian Diet Plan, I am convinced that it is the best diet on the planet. Motivation was always a big problem for me – I've tried many other diets but could never stay on them for long. But your recipes were so delicious that I couldn't stop making them. I've already seen great results, and losing weight is now fun for me!"
-Emma K, Toronto, Canada
What's included in the Asian Diet Plan: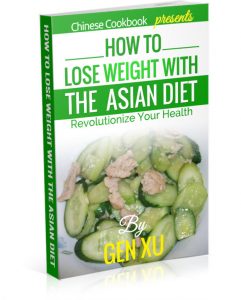 The Asian Diet Plan includes a total of 4 items, all designed to help you lose weight and stay healthy. The first is my original ebook that started it all, How to Lose Weight with the Asian Diet. Here are some of the things that you'll find inside this ebook:
I'll show you the secret to why the Asian Diet works so well, and how it will help you meet your weight loss goals
A personal challenge from me that will motivate you to achieve weight loss success
How you can successfully lose weight and improve your health by making meals only once a day
An insanely easy way to make your own Asian meals that will have you making and eating them almost immediately, even if you've never cooked anything before in your life!
Dozens of simple, healthy and delicious Asian diet recipes that will have you making them over and over again
Large, full-color photographs of all dishes made with my recipes
And much more!
The Asian Diet Plan Extra Recipes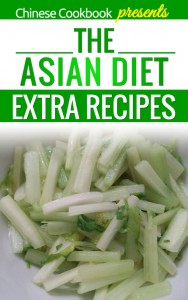 In addition to my original ebook, you'll also receive this special edition called The Asian Diet Plan Extra Recipes. Requested by popular demand from my fans, this addition to my ebook contains what I like to call "staple" recipes: classic, tried-and-true Asian diet recipes that you can make and eat on a regular basis, because they're easy, healthy and delicious.
This is a great addition to my original ebook, and is included in the package!
The Asian Diet 14-Day Meal Plan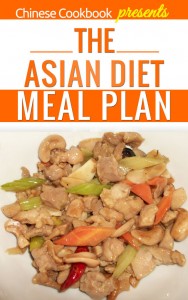 The Asian Diet 14-Day Meal Plan is one of my most popular items. The great thing about this meal plan is that it's very flexible: You can follow it exactly as it's written, OR you can modify it to your own liking! Another really neat thing about it is that you can see how you can turn one meal into THREE – by cooking only once a day! You'll definitely save a lot of time and energy with this one!
The Asian Diet Grocery Shopping List
Do you find shopping for ingredients to be a chore? Have no fear – The Asian Diet Grocery Shopping List is here to help! All of the ingredients I list in my recipes can easily be found at your local grocery store, supermarket or health food store, and this handy shopping list makes it easy to get what you need in one go, without repeated trips to the store. Another great bonus that you just can't do without!
Imagine…
Losing weight quickly and effortlessly – All while eating incredibly delicious food!
Having healthier, younger-looking skin
Not having to see a doctor as often, because you're in much better health
Being able to fit into those clothes you always wanted to wear, and impressing all your friends and loved ones
Waking up every day with the energy and confidence to take on the world!
Frequently Asked Questions
Some common questions that I get about The Asian Diet Plan:
Q: How long will it be before I start to see results?
A: Most people start to see results within a few days, although this tends to vary a bit for different people. The Asian Diet Plan definitely works faster than most other diet plans you'll find.
Q: Are your recipes easy to make?
A: Yes, they certainly are! I designed The Asian Diet Plan with simplicity in mind. Most of my dishes take less than 20 minutes to prepare, so you can make them even if you have a busy life and schedule. You will have no problem making them on busy weekday nights.
Q: Are there vegetarian/vegan versions of your recipes available?
A: Yes, there are. You can turn any of my recipes into vegetarian/vegan versions by leaving out the meat. You can also replace the meat with eggs if you are vegetarian, or tofu if you are vegan.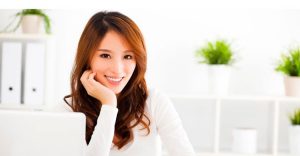 Download the Asian Diet Plan today!
To recap, you'll receive all of the following as part of the Asian Diet Plan:




Right now, The Asian Diet Plan is just $39.99 $29.95. This is a limited-time offer that is only available to visitors of my website. I feel confident that you will find the advice inside this ebook valuable, and you won't find this information anywhere else.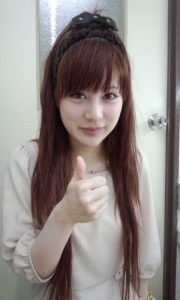 365-Day 100% Money Back Guarantee
As Asian people strongly believe that the seasons play an important role in a person's body and health, The Asian Diet Plan comes with a full-year money-back guarantee – So you'll have a chance to go through all four seasons with this wonderful ebook. You will see why the Asian Diet has been called "the healthiest diet in the world."
So get started, and invest in your own health and body. Don't wait any longer for the results you want: Click the button below to download The Asian Diet Plan – Healthy weight loss is just a stone's throw away!