What makes a good diet? A good diet should do the following things:
Works for both short-term and long-term weight loss
Gives you fast results
Be genuinely fun and enjoyable to follow
Has a wide range of healthy recipes that are both easy to make and delicious
Be easy to follow, nutritionally balanced, and safe to use
Be cost-affordable and sustainable over a long period of time
There is only one diet that does all of these things, and that is the Asian Diet. Based on the diet of the people in Asian countries like China, Korea, and Japan, the Asian Diet has been consistently named a "Top Diet" by U.S. News & World Report. Leave the other fad diets behind and experience for yourself the one diet that truly works.
Learn more about the Asian Diet Plan: What makes the Asian Diet Plan better than all the other diets in the world? Find out on this site.
Life Beyond Diet: The Future You've successfully lost weight using the Asian Diet – Now what? Read about life beyond dieting, the future, and what it means for you.
Frequently Asked Questions (F.A.Q.s) You've got questions – we've got answers. Get answers to commonly asked questions here.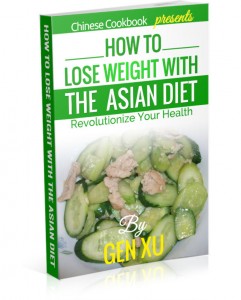 Get started with the Asian Diet Plan today. Lose weight and take your health to the next level. Includes free bonus recipes, a 14-day meal plan, and a grocery shopping list in order to help you lose weight successfully. Order Now | More Info