Use the following links to help you get started:
What Is The Asian Diet? What makes it so effective for losing weight and staying healthy, compared to every other diet in the world? Find out here.
The Asian Diet: The World's Healthiest Diet Find out why no other diet can compare in terms of the sheer number of health benefits provided by the Asian Diet.
Common Diet Misconceptions Have you been fooled? Learn about common diet misconceptions "they" don't want you to know!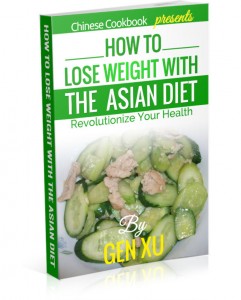 Experience the amazing weight loss and health benefits of the Asian Diet for yourself with our flagship ebook, How To Lose Weight With The Asian Diet. It's jam-packed with simple and delicious recipes that anyone can make, to help you lose weight and take your health to the next level.