Welcome to the Asian Diet Lifestyle, a lifestyle that has nearly 5,000 years of history. The Asian Diet is practiced by over 2 billion people around the world today, making it the most popular diet in the world. Followers of the Asian Diet experience a variety of health benefits including:
– Lower risk of heart disease, diabetes, and stroke
– Lower blood pressure and cholesterol levels
– Balanced emotions and lower stress levels
– Better sleep
– Improved energy, focus, concentration, mental acuity and clarity of thinking
– Improved metabolism, circulation and digestion
– Clearer skin and a healthy glow
– Remove toxins from your body
– Joint and muscle pain relief
– Improved strength and flexibility
It all starts here, with a simple lifestyle change. Join me, say goodbye to disease and illness, and say hello to a healthier you.
Sign Up For FREE Today To Get Started: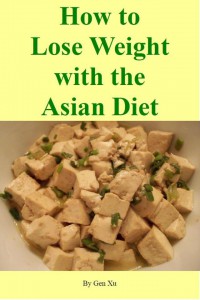 The best way to get started with this wonderful diet is with our flagship ebook, How to Lose Weight with the Asian Diet. Try it, and experience its amazing benefits for yourself.
You can help me out! Please help me improve this website by taking this quick 3-minute survey.